We have stupid robbers here
Wednesday, April 30, 2003 8:27:07 PM EDT

Why just yesterday we had a Darwinian robber that held up a local merchant (who happened to also be armed) with a pellet gun. Doh.

"The suspect received money from store clerk Nisar Ahmed (pictured, left) and left the building. Ahmed, who had been told to lay on the ground, got up, pushed the panic alarm, grabbed his handgun off of the safe and went after the suspect, who had a pellet gun."


Posted by: Marc



Is it just me...
Wednesday, April 30, 2003 7:30:12 PM EDT

Or does anybody else find this children's book somewhat disturbing?

"Gross and so cool."
- Mike, age 11

"The Day My Butt Went Psycho is funny, exciting, and weird at the same time."
- Emily, Age 10


Posted by: Marc



Which Country Are You?
Wednesday, April 30, 2003 6:07:26 PM EDT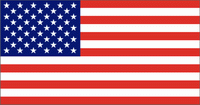 United States Of America -
The most well-renouned country in modern day times.
The militaristic superpower, the United States
of America are also known as the bossiest
nation.

Positives:
Known Worldwide.
A Beacon to Others.
Powerful.
Fast Food.

Negatives:
Bossy.
Despised by Most Others.
Elitest.

Which Country of the World are You?
brought to you by Quizilla




Posted by: Marc



Attack of the lawn terrorists
Tuesday, April 29, 2003 7:22:43 PM EDT

I'm under seige! Red Alert!

It's that time of the year when the most feared, most hated and most prolific group of extremist terrorists rises up from the bowels of the plant kingdom to wage it's annual jihad against me. I'm speaking of course of the audasciously violent Taraxacum officinale, AKA The Dandelions.

I can't talk any more about it now, as I'm being overrun even as I type and I only have about an hour of daylight left to whip them into submission. I WILL NOT SURRENDER! I WILL FIGHT! I must go now, to decapitate as many of those wicked heathens as I can before nightfall. I shall return shortly in glorious victory.

Posted by: Marc



Animals in the neighborhood
Monday, April 28, 2003 9:04:20 PM EDT

I swear, my house must be sitting on a nuclear waste site. The animals around here are very strange indeed. My neighbor has a rooster that thinks he's a duck, he has actually gone swimming in my pond. The neighbor on the other side has a sheep that thinks it's a cow and then this morning, as I was leaving for work, I noticed a big fat Canda goose perched on the peak of my roof. WTF? Does he think he's a crow? I've never seen a goose land in a tree, let alone on a house! Where's my geiger counter?

Posted by: Marc



ZZ Top
Saturday, April 26, 2003 6:26:47 PM EDT

So my older brother just informed me that he has two fifth row seats to a ZZ Top concert here in town next month and wanted to know if I'd like to go. Ummmmm....DUH! Did he forget that we both lived in Texas (and their hometown,Houston) when they were REALLY hot??? Hook me up brother.

I get to see my old favs live, in person and up close. I can't wait.

Posted by: Marc



Happy Bicentennial Ohio!
Friday, April 25, 2003 7:56:49 PM EDT

This week marks Ohio's 200th birthday. Just thought y'all should know. This barn happens to be just down the road from me.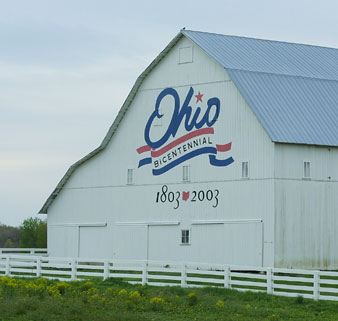 Posted by: Marc



That's My Monkey
Friday, April 25, 2003 7:37:02 PM EDT

I'm posting this gratuitous monkey picture, just because it pisses off Acidman. We all know he's so much more fun when he's pissed off.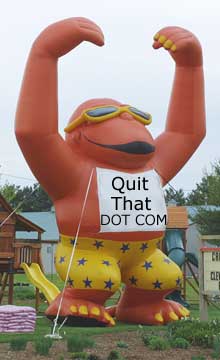 Posted by: Marc



Friday Five
Friday, April 25, 2003 12:50:22 PM EDT

1. What was the last TV show you watched?
Modern Marvels (on the History Channel)

2. What was the last thing you complained about and what was the problem?
Not having the ability to actually plan my work day. I tend to always be putting out fires. I'd rather be more proactive than reactive.

3. Who was the last person you complimented and what did you say?
A female co-worker who recently quit smoking and also found out that she's now pregnant. I enthusiastically said congratulations on both counts of course!

4. What was the last thing you threw away?
A used coffee filter with coffee grounds in it.

5. What was the last website (besides this one) that you visited?
E-Content

Posted by: Marc



Pimping for hits
Thursday, April 24, 2003 8:15:13 PM EDT

Ok, so this girl I know says that she loves my site and wanted to do something to help me bring in more visitors. I suggested a plan and she obliged. Damn I love the internet! Warning: Not safe for work...

She'll do it for your site too (she's easy that way).

Posted by: Marc



Me love you long time....
Thursday, April 24, 2003 10:21:31 AM EDT


"HANOI - Vietnamese prostitutes trying to lure customers in the resort town of China Beach have been taking English classes to improve their chances, state-run media said."


Posted by: Marc



The best 12 bucks I ever spent
Tuesday, April 22, 2003 8:38:04 PM EDT

I don't do the concert scene all that much anymore. The music industry seems like it's in a total shambles and as Da Goddess points out there aren't many bands being promoted these days that I would shell out $50+ a ticket to see. Not that I don't like music, it's just that it's not as much fun anymore to go to a concert as it once was. What the record companies are selling today, I'm not buying.

But there is still good music out there and I got to see some of it on Saturday night. Got an excellent seat and backstage passes too. The show was up in Mansfield, well actually Bellville, OH. A little town here in the heart of Ohio. It was at the Bellville Opera House, a sort of misnomer I would think for what it actually was, a second floor theater in what looked to be an old town hall. It was nice though. Real nice. It had seating for about 100 people I guess, and it was about 75% full. Pretty respectable for an Easter Eve. The audience was a mixture composed of all age groups, from 8-10 year olds to 70 year olds, with the older folks actually being in majority. Not the sort of thing you see at an N'Sync concert, let alone the Rolling Stones, the ones that actually ARE that age group.

I mentioned that I wanted to see One Way Rider again last month, and so I did. The show featured a warm-up act called The Bell Brothers, a pair of acoustic guitar virtuoso twin brothers named Jeff and Greg that were totally captivating. They played a unique blend of what I guess I'd call a Jazz/Blues/Latin fusion. I don't know if you really could classify a genre for them, as they were creatively diverse and you would be hard pressed to pin a label on their style of music. They were completely in sync and complimentary of each other's skills too, which was an impressive thing to see. Playing together since childhood has given those guys a rare edge in my opinion. The really interesting thing to me about them though, was that on stage, they are like mirror images of each other. Not only do they look an awful lot a like, but Jeff plays the guitar left-handed, while Greg plays it right. An odd observation I know, but it fascinated me nonetheless. I had to have one of their CDs and met both of them after their show. A great pair of regular Joes, unassuming and down to earth, and each one a highly skilled guitarist to boot. The funny thing it turns out, was that when I had first arrived at the opera house I had asked those two for directions out in the parking lot, to which they politely (and accurately) provided. Heh, and I thought they were just a couple of guys there to WATCH the show like me...

After the Bell Brothers show and a short intermission (and while I enjoyed a smoke and some pleasant conversation outside with Greg), One Way Rider came up on stage. I came back inside and sat down to see what turned out to be a really fantastic display of bluegrass music that I frankly wasn't expecting. There's something idyllic to me about a family that can do anything together successfully and consistently, let alone in the music business, but it appears that David Lee Mayfield and his wife, Valerie Fay, have assembled just that..and entire family of extremely talented songwriters and musicians.

They played a lot of traditional standards bluegrass, to which I noticed some of the older guys bobbing their heads and tapping their thighs to the beat. It made me smile to see that. They also played lot's of their own music, much of which itself is traditional in nature but also has a progressive flair (they actually did a bluegrass version of Tom Petty's "I won't back down"). I figure that fact might be due to the abundance of youth they have in their midst. They're making music their own way.

It's fairly rare, it seems to me, to see a family band in most genres of music (Sorry folks...The Partridge Family doesn't count), but it's not all that uncommon in bluegrass. I think that's because that's actually how bluegrass got started, with families sitting together on the front porch, on a warm summer's eve maybe somewhere in Appalachia (or plenty of other places too). Voices tend to be very similar within families I think too. Accents, inflections and tone are learned from one another. I know that a lot of people often can't tell the difference between my voice or that of my other two brothers over the telephone. We can even fool our own mother sometimes. But when those voices can actually sing together, it makes for some awesome harmonies. That, I think is one of bluegrass's greatest strengths and the Mayfield's have certainly capitalized on it. They sounded great together.

David and Valerie have definately got their show nailed. They were highly professional, polished and prepared for the evening. And the kids? Well, yeah, they were all in a row too. There was 23 year old (and newest member) Amanda Lynn (or was that Mandolin??) on banjo, 20 year old Bass Boy on Bass, mandolin and guitar, and 13 year old Chittlin', who sang like a nightengale. They were rounded out by their cousin Jeremy, who played fiddle and wow, could that boy saw the fiddle! Stuart Duncan's got nothin' on him.

After their first set, I went back to their CD table and got to meet Bass Boy, who was manning the booth. Bass Boy struck me as a young man with a huge musical future ahead of him. Not only is he very talented on several instruments, but he writes his own music and has a wonderful voice as well. As he says, he can sing both country AND western. Seriously though, he reminded me of a young Vince Gill, only better. He also holds the rare distinction (especially for such a young age) to have been able to sing one of his own songs at the Grand 'Ol Opry. Which is probably considered the pinnacle of success by most bluegrass musicians. I'm certain we are going to be hearing a lot more from Bass Boy down the road.

While I stood there talking to Bass Boy and buying copies of his most excellent solo CD "The Family Man Dream", and his family's latest, "Guesses River", the rest of the family came up to the table. I introduced myself and David kindly complimented me for this site and engaged me in conversation. He wanted to make good on his previous offer to give me a free CD, but I declined. I felt like my trip was already well worth it, and the ticket to the show was only $12, so buying a few CDs was not going to cause me any pain.

Maybe an even bigger suprise to me was Bass Boy's 13 year old sister, Chitlin'. Wow! What a voice. The family was calling her little Chitlin', but she's not so little. I'd say she's at least 5'8" and probably taller. She sings with power and conviction too, with inredible maturity for someone so young. I got the feeling that she might have been just a tad nervous (who wouldn't be), but it didn't hinder her excellent performance. The girl can sing. She's another one I'm sure we'll be hearing about.

I probably spent too much time talking to all of them as poor Chitlin' took it upon herself to handle the burdensome task of organizing all of the family signatures for the four CDs I bought. I felt kind of guilty too because there were other people waiting in line and it was almost time for them to get back onstage for another set.

It's been a long time since I've gone to a show and came away with as good an impression as I had that night. One Way Rider and Co. has definately earned a new fan. I'm going to go see them again in June I think, in a different and more familiar venue to me for bluegrass. I'll let you know how that one goes too.

While Bass Boy has links to MP3 versions of these tunes on his site, they didn't work for me for some reason, so I'm going to go out on a limb here and assume he won't mind if I serve them up fresh to you from one of my servers. Do yourself a favor and check 'em out!

Chitlin' singing "Ready For The Times" from "The Family Man Dream" Album.

Bass Boy singing David Lee's tune, "The Family Man Dream", from the album of the same name.

Finally, I think you should also check out "Plum Run" from Jeff and Greg's album "Beneath The Surface".

Posted by: Marc



Ok, so now I look like a liar!
Tuesday, April 22, 2003 1:58:40 PM EDT

I just happened to notice that the Blogshares bot showed up again finally, but this time it actually got it right. Quit That! is now worth a whopping 60 cents a share. Woohoo! Congratulations to all you smart kids that hoovered up my shares when they were worthless. I'm glad to be able to significantly boost your portfolios. Now sell!

Look at that stock go baby! That's one great looking chart eh?

Posted by: Marc



Anomolies in the Blogosphere
Saturday, April 19, 2003 12:47:25 PM EDT

I signed up this blog on Blogshares pretty early in the game and I think it was a mistake to do so before it was officially online. When the Blogshares bot showed up at my site it apparently couldn't find anyone in it's database that links to me (even though several blogs do). Consequently, the share value is a big fat $0, which hasn't changed since I first signed up. Now I'm not sure why it doesn't pick up my inbound links, but that is apparently what drives the value of your shares. A few alert people apparently noticed too that you could buy my shares for nothing, so now there aren't even any left to trade! Being a programmer myself, I understand the quirkiness that is beta software, but dang! It ain't no fun being worthless!

Sometimes though, a guy can get lucky with blogging tool anomolies. Why just last week I happened to notice a big surge in my traffic on Sunday. Checking my referral logs, I discovered that most of it was coming from The Truth Laid Bear. I thought hmmm, I wonder what N.Z. said about me and went to check it out. I got a pretty big chuckle when I discovered that N.Z. was doing an update on his Blogging Ecosystem tool and Quit That! had reached the vaunted "Mortal Human" status, climbing all the way to number 13! BWAAAHAAAHAAA, yeah right I thought to myself. But hey, thanks for the traffic anyway N.Z.!

I guess it all balances out in the end. This blogging phenomena holds suprises at ever turn doesn't it?

Posted by: Marc



I told ya that dog was smart
Tuesday, April 15, 2003 8:42:22 PM EDT

If you still don't believe Woody, check out this video.

Posted by: Marc



Be careful about how much beer you drink
Tuesday, April 15, 2003 7:13:33 PM EDT

Anybody that knows me knows that I like beer. I might even like it too much. So I was pretty depressed to discover that a new scientific study has apparently determined that drinking large amounts of the nector of the Gods may seriously impair your vision.

Posted by: Marc



Woody, The Talking Dog
Tuesday, April 15, 2003 6:24:20 PM EDT

I like to visit Woody and Chigger, the blogging dogs occasionally. It's impressive enough that a dog can even type, but in this post Woody explains a basic fact about canines that made me realize that perhaps I underestimate their intelligence sometimes.

"ark ark ark. their are living breathing mammals out their who sum times axe me "woody, why don't dogs climb trees?" they point out that us dogs often chase things two a tree, but never follow them things up a tree..."
Read the whole thing here.


Posted by: Marc



Rocket Car Road Test
Sunday, April 13, 2003 07:04:40 AM EDT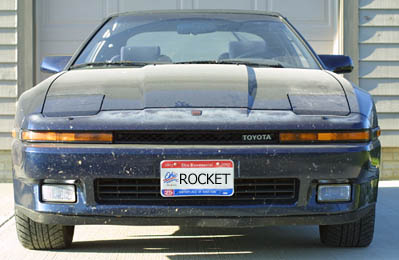 Our supras, who art in the driveway,
hallowed be thy name, thy speed has come, thy will never be done,
on the road as it is on the mind, give us this day your daily beauty,
and forgive us our speeding, as we forgive those who drive slow,
and lead us not into incarceration, but deliver us from the 5 0 ....amen
- Kris Paczedlik -



I've owned four automobiles since 1988 and all of them were Toyotas. The first was a brand new 1988 Toyota 4x4 pickup truck, which is still on the road today and is now owned by a young friend of mine. Shortly after I bought the truck, I bought a very nice used 1983 Supra and used it as a second car for a few years. I loved it too, but one day in 1993, I was driving through the local Toyota dealer's lot and spyed the 1987 Supra pictured above. I traded them my '83 model (plus some moola) for it. It was in mint condition and had just had a new turbo charger installed. Toyota introduced the first turbo-charged Supra in 1987, and this was one of them. I've had the car for 10 years now and as you can see, it shows a little bit of wear (aside from the fact that it's dusty as hell). I haven't pampered it at all, especially in the past few years. I call it the Rocket Car because it is hands down the fastest car I've ever owned. It's the sort of car that just begs the driver to put the petal to the metal, and it delivers when you do. I don't drive it much anymore. I average about 3,000 miles a year on it, and almost all of that is during the summer months when I can take the top off on a sunny day and just go for a road trip. I keep it in the garage during the winter and start it up once in a while. I haven't driven it at all though for the past 7 months and yesterday was a beautiful day, so I decided to fire it up and see how it was. It started right away and purred as if I had just driven it yesterday. I was pleased. One tire was a little low, so I pumped it up and jumped in for a ride. I swear, every year when I get that car out for the first time in the spring, I've forgotten how incredibly fast it really is. Yesterday was no different. I took it down the road to the store, being gentle with it to give it a chance to warm up and to make sure everything was functioning ok. On the way home however, I let it loose and it didn't disappoint. It ran just as good as the day I bought it.

I think this car will go down as one of my all time favorites because it has given me years of trouble free service, a hell of a lot of fun and plenty of good memories. I may never sell it, because it's not worth much. But still, those of us who own them think they're truly a great sports car and some of us even get obsessive about them.

Today is shaping up to be another beautiful day. I'm putting the dog in the car and we're going for a road trip...


Posted by: Marc



Trying out Marc's blogger
Friday, April 11, 2003 9:05:58 PM EDT

Marc is letting me do a beta test of his software (simcat) for a project that I am doing for work. It was really nice of him to let me do this - I look at it as a symbiotic relationship. Kind of biological! don't you love it? I was listening to GE's earnings conference call today @ GE (he is helping me learn how to add links). The company didn't indicate much except that visibility into 2Q is pretty poor and that oil prices are likely to continue to hurt next quarter's costs. I analyze companies and one of the companies that I follow is GE.

Posted by: Marcy



Friday Five
Friday, April 11, 2003 2:35:16 PM EDT

1. What was the first band you saw in concert?
Steppenwolf 1969. I was 9 years old and went with my 11 year old brother. My mom musta been nuts.

2. Who is your favorite artist/band now?
Of the current crop of bands I like Coldplay. Oh, and I still like Steppenwolf. Born To Be Wild and all that stuff you know...

3. What's your favorite song?
I don't have a "favorite", per se. I like different songs equally for different reasons.

4. If you could play any instrument, what would it be?
Probably the guitar. I think I'd pick the piano as a close second.

5. If you could meet any musical icon (past or present), who would it be and why?
Easy, Townes Van Zandt, because he was the greastest song writer of my generation...not Dylan. It's too bad I'll never get the chance to meet him.

Posted by: Marc



Nuff Said..
Thursday, April 10, 2003 10:17:06 PM EDT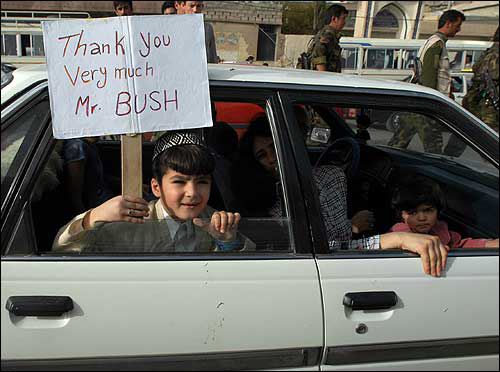 Posted by: Marc



The Blog Pound Delivers
Thursday, April 10, 2003 9:22:20 PM EDT

So I've been playing around with The Blog Pound tonight and typed in "Columbus", which found 2 entries. One of them was this cool guy that lives right here in my hometown and writes about the local music scene. I like his blog.

Posted by: Marc



SimCat Testing
Thursday, April 10, 2003 6:53:27 PM EDT

I've got SimCat up and running on a new server and it's running right here at home, out of my basement. Until now, SimCat has been running off an old machine that I have at work tied into our network there. The quitthat.com server which hosts this blog however is located somewhere in Atlanta and SimCat just sends updates to it. Now though, I'll be able to do a lot more with SimCat since I have it here at home. It'll be a lot easier to develop new features for it since I won't have to wait until I go to work to put my updates on it.

I added two new things to it last night. A search function for Quit That! and a fun new program I call The Blog Pound. The search function has one minor deficiency in that it doesn't handle the virtual paths to images quite right yet, but I'll take care of that soon enough, but you'll get the idea.

You may recall that one of the first things I wrote while developing SimCat was the Link Sucker. It's sole function is to suck links from web pages. I wrote it so that I could populate a temporary blogroll without having to type a bunch of them in. I don't use it anymore, but I got to thinking last night that I could make it a lot more useful. I decided to have Link Sucker ping www.weblogs.com a few times each day and build a database of blogs. It works great and in just one day it has accumulated over 7,000 blogs. I didn't just stop at building the database-o-blogs though. I also added a search capability to it, so that you can find a blog by any part of it's name (I'll make a url search function later). This is handy if you want to get a list of all blogs with the word "software" in the title for example.

Wanna try it out? Sure you do! I give you The Blog Pound.

Posted by: Marc



Bad Timing
Wednesday, April 9, 2003 2:35:37 PM EDT

With this new SARS disease causing wide spread fear in the far east, the Hong Kong tourist board must be reeling from having made such a a poor choice for it's recent Ad campaign.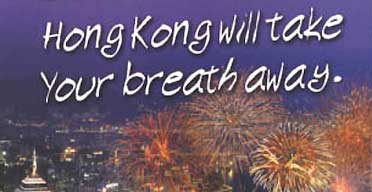 Posted by: Marc



Scanner work
Tuesday, April 8, 2003 7:50:35 PM EDT

Although this is typically "blogging time" for me, I've got to do some troubleshooting on my film/slide scanner tonight instead. I just recently hooked it back up after losing a hard drive, and it's still not quite right. It works ok, but it's adding a slight magenta cast to it's images. I'm pretty sure I can build a template for it to work from correctly though. I don't want to have to color correct each image by hand.

Posted by: Marc



College Days
Monday, April 7, 2003 9:19:57 PM EDT

I remember having a couple of professors in college like the one Spooky Bitch of the newly re-located The Bitch Girls is experiencing right now. I also second the Dean's opinion.

(Adjust your blogrolls accordingly.)

Posted by: Marc



Second Opinion
Monday, April 7, 2003 8:44:11 PM EDT





Posted by: Marc



SimCat beta
Sunday, April 6, 2003 3:01:32 PM EDT

A friend of mine, who works for a large public company asked me if I would help her with a project she's working on. It's basically a group blog for a small number of internal staff members. She asked if I would mind if she tried using SimCat for it, in a sort of beta mode. I said sure, but pointed out that it would require some modifications that are specific to their needs. I've been working on some of those changes this weekend. I've mostly spent my time getting SimCat set up on a new web server to host their blog. I'm very curious as to how this is gonna go. Noboby except me has ever used SimCat until now.

UPDATE: I actually meant to post this yesterday, but realized this evening that I had forgotten to tell SimCat to send it to my Quit That server. Duh.

Posted by: Marc



You ain't goin' nowhere
Friday, April 4, 2003 3:01:49 PM EDT

Seems this guy couldn't stand the thought of his wife leaving him after 15 years of marriage. I wonder why she wanted to leave in the first place?

link courtesy of Matt Drudge.

Posted by: Marc



Home Networking
Thursday, April 3, 2003 8:40:57 PM EDT

When I built my house, I wired each room (with the help of the electrician) with a pair of multimode fiber optic cables, a pair of RG-6 video cables, a pair of Category 5 network cables and speaker wire. The place is wired like the Pentagon. All of the wiring goes into a central wiring closet where I have a network switch, a video patch panel and a stereo for whole house audio. Each set up built in speakers throughout the house also has it's own volume controller mounted on the wall nearby. I have two desktop computers tied into the network as well. I'm not currently using the fiber optic, but added it as a "future proofing" amendment for when the time comes that it becomes a standard. It's so much easier to wire a structure before the sheetrock goes up than after the fact.

Tonight I hooked in a Linksys 4 port wireless access point to my cable modem so that I could use the new Powerbook wirelessly on the internet. I was very happy to discover that it worked straight out of the box. No tinkering required. I use Roadrunner cable for my internet access and my ISP here doesn't require any type of login. You just hook up and go. I've been very impressed with the service too.

The best part however, was when I fired up the Powerbook. It immediately saw the access point wirelessly and obtained an address from it. It told me there were some new updates from Apple and offered to download them. It was a 5 meg download and it pulled it down in just a couple of minutes. After that was installed I put up the signal strength meter and started walking around the house with it. I was pleasantly suprised to discover that it got at least a 60% signal no matter where I was in the house. Awesome! Now I can blog from my bed if I want to!


Posted by: Marc



Good thing nobody lost an eye
Wednesday, April 2, 2003 8:18:51 PM EDT

I told you those spud guns were wicked didn't I?

Posted by: Marc



Would you believe...
Wednesday, April 2, 2003 8:11:28 PM EDT

The blogosphere even has a special education section?

Posted by: Marc



I've decided to give up blogging
Tuesday, April 1, 2003 8:31:00 PM EDT

I just don't have the time or the inspiration anymore. Sorry.

Go here to find out more.

Posted by: Marc



Hey buddy...wanna tip on a hot blog?
Tuesday, April 1, 2003 7:45:13 PM EDT

I just love this idea. Blogshares is a fun concept whereby shares in blogs (5000 shares each) are bought and sold with monopoly money by their fans. I signed Quit That! up today so it currently has a value of $0, but I'm going to have to start doing a little dog and pony and see if I can't get that number moving upward. I did make big purchases with my initial pool of $1,000. 200 shares each of two of my favorites, the queen of blog surfers and an impressively prolific blogger herself, Da Goddess and of course her frequent heckler, that irrepressible Gut Dude, Acidman, from Gut Rumbles.

This should be fun....and I'm gonna be rich!

Posted by: Marc



Here's a quiz
Monday, March 31, 2003 8:06:58 PM EDT

Wanna know your IQ score?
Congratulations, Marc! Your IQ score is 120!

This number is the result of a formula based on how many questions you answered correctly on Emode's Ultimate IQ test.

The even better news is that at Emode, we've taken your IQ test one step further. During the test, you answered four different types of questions — mathematical, visual-spatial, linguistic and logical. We were able to analyze how you did on each set of those questions, which allows us to shed light on the way your brain uniquely functions.

At the same time, we compared your answers with others who have taken the test, and according to the sorts of questions you got correct, we can tell your Intellectual Type is an Inventive Inquisitor.

The first thing we can tell you about that is you're equally good at mathematical and verbal skills and have a thirst for learning through experience. But that's just scratching the surface.

Find out more about how your brain processes information and where your intellectual strengths lie in your personalized, 15-page IQ Report. It's ready right now!

Of course they want me to pay for the rest of my report...but I'm smarter than that! In fact, according to this chart, I'm superior! (hehe,yeah right)

Posted by: Marc



War Score
Monday, March 31, 2003 7:16:27 PM EDT

If you ask me, the mainstream media has generally dropped the ball on its' coverage of the war. I don't even watch the news about it anymore. I know our people will do the job and I don't need to hear the spin people like Peter Arnett or Geraldo put on it. In fact, I've been getting most of my reports from The Command Post. Most of these other media outlets have been treating this war like it's a football game, and frankly it turns my stomach to watch the talking heads.

But, if simple stats are you're thing and you want to avoid the hype, this site's for you.

Posted by: Marc



Just shoot me...
Monday, March 31, 2003 6:51:55 PM EDT

Alright, I've really been negligent now. Another week has gone by without a single blog here. I really should at least be horsewhipped for that. I'm not sure what has happened to me recently, other than I've felt kind of overwhelmed with certain aspects of my life and a couple of new projects that I've undertaken. I've felt like that guy at the circus that gets 25 plates spinning on the top of sticks and he has to keep running to each one and getting the momentum going again. But I let the blog plate crash to the ground and I apologize if you've wasted a trip here recently. I was going to blog this weekend, but my ISP moved my server to a new location over the weekend and it took it a couple of days to propagate through the DNS servers. It's now back online however, and so am I.

Posted by: Marc



Home
Monday, March 24, 2003 7:20:12 PM EDT

Wow, I didn't even realize I went a whole week without blogging! I really didn't have much time to actually, I was in NYC all week last week and was pushing 15 hour days there. I got a lot done, more than I was expected to actually, which is good. It was a successful trip over all.

I took the new Powerbook with me and it was a real help because one of my tasks was to set up a couple of wireless networks and the Apple was very handy for testing them out. I definately like the machine. It's easy to carry and it holds just about everything I need to take with me too. Greg, from My Life As A Fischer left a comment on my last post about warchalking which I hadn't heard of until then. I thought it was a pretty cool idea, but I didn't notice any sidewalk markings in the city. It would be fun to find some though.

I got to spend a day with Howie and Scott, owners of the Center For Digital Imaging in Manhattan. I got a lot out of that. I think we'll be working together quite a bit in the future and I'm looking forward to it. Those guys are real pros in the Apple world and they especially know their stuff when it comes to imaging applications. It's good to have a couple of guys like that to fall back on when I have questions about these Apples. Although so far, I really haven't had too much difficulty with it. It's just a slightly different paradigm that I'm still getting used to.

I should have more time now too to get back to my regular broadcast schedule here on the blog. Once again I apologize for disappearing for so long!

Posted by: Marc



The Inevitable
Monday, March 17, 2003 10:47:04 PM EDT

Looks like were going to war. I guess GW gave Saddam one last out, but it seems pretty certain to me (and probably everyone else) that he won't take it. I hate to see us, or anyone else go to war, but it just seems like this was inevitable. Diplomacy obviously has it's limits. I just hope now that it's all over quickly, with a minimum of casualties.

I'll be travelling for the rest of the week, so posting will remain somewhat light, but I will have internet access so I'll try to get at least something posted up here once in a while. I've been way too negligent in that department lately. I just seem to be juggling an awful lot at the moment. It happens though and it should slow down soon.

Posted by: Marc



Making Movies
Friday, March 14, 2003 5:13:05 PM EDT

I bought a digital video camera a couple of years ago. It's the highly acclaimed Sony TRV900. I've accumulated a number of videos that I've shot with it and decided to give the new Powerbook the acid test last night - A start to finish movie DVD.

I chose a video that I shot last year of some friends of mine whose band was playing at a party. The video is roughly 50 minutes long. My camera has a built in firewire (as does the Mac) and I plugged it in and started iMovie on the Mac. iMovie saw the camera right away and all of it's camera controls seemed to work fine. I told it to import the movie, which it did without any complaint. I noticed that it ate up somewhere between 8-10 gigs in the process too! Once the video was imported into iMovie, I added a few scene transitions and then told it to export the movie to iDVD. iDVD then opened up and I built a pretty spiffy animated menu, complete with soundtrack, using one of the many built in templates. I also added a still frame shot from the video to this menu. Once that was done, I was ready to burn the DVD using the Powerbook's Super Drive. I told iDVD to burn and after a few moments it told me that it would take approximately 130 minutes to do. This seemed like a long time, but that time also included the codec rendering, which is only necessary once. Subsequent burns of that DVD will take far less time. I left the computer alone to do it's thing. When I came back a few hours later, it reported that the DVD was done and it had ejected the disc.

I put the newly burned masterpiece into my home theater DVD player, which is an older Panasonic A-110. Due to its' age, I didn't know if it would even be able to read this disc. I was pleasantly surprised when my fancy little menu popped up on the screen though and it looked just perfect. I watched the entire 50 minutes looking for dropped frames, artifacts and / or out of sync audio etc. and found that it had burned absolutely flawlessly. Nary an error anywhere!

So it appears that the Powerbook has no trouble at all capturing video and, using Apple's iLife applications (iTunes, iPhoto, iMovie and iDVD) that came with with it, you have everything you need to quickly and easily make great looking DVD productions. My experience actually equaled the hype for a change...imagine that.

Posted by: Marc



The Apple Arrives
Wednesday, March 12, 2003 8:53:52 PM EDT

Sorry for my light posting the past few days. I've become sort of overwhelmed with a couple of new projects (which I'll discuss later) and I just haven't had much time to write. Not to mention, I have a brand spanking new toy to play with!

My new Powerbook arrived this morning and I promptly broke it out. First impression? It is without a doubt, the most beautiful computer to ever come across my desk, and I've seen a lot of 'em. It's a piece of artwork. Even the the box is slick. My hat is off to the designers of this Powerbook line of notebooks. They did a fabulous job. Everything you need is there, all the ports, connectors and drive bays, and all are incredibly well integrated. I especially love the slot fed Super Drive. I've always hated the cheap tray that pops out of most laptop CD players because they are so fragile and you've got to have the room for them to pop out in the first place. Nice touch.

After several minutes of just admiring the beauty of the thing, I plugged it in and turned it on and started the setup process. Getting the thing up and running was much quicker, more streamlined and smoother than a typical Windows install. Impressive. When OS X popped up on the screen after just a few moments, I was smiling ear to ear!

I ordered this computer with integrated Airport wireless capability and have a Linksys wireless access point that ties into our network in my office. That network in turn is tied to the internet via a T1 line. The Apple immediately could see the access point, and had an excellent signal, but for some reason, it couldn't aquire an address from it in order to go online. I pretty quickly discovered that it was because it was on the wrong channel and it was a straight forward process to correct the problem. I was online in just a few more moments.

I spent a good part of this afternoon updating all the software that came with it to the latest versions, which was very simply done via OS X's software updater. It will go to Apple's web site and automatically tell you what updates are available and offer to download and install them for you. Microsoft's operating systems will do that too, but I definately like Apple's approach better. It was painless and quick.

After updating it to the latest version of OS X (10.2.4) I loaded Virtual PC on it too (with Windows 2000) and it loaded beautifully as well. The computer now runs Windows 2000 AND Apple's OS X. Tell me, how cool is THAT?

Over the past several years, I've converted many of our company's applications to all be accessable via a web based front end, and today I realized that that was a great decision. Because after solving the secure server issue from last week (solved by upgrading OS X and using the Safari web browser), the Macs now have no problem getting the data, formatted as it was intended to be. SimCat itself sprang from much of that work.

I can already tell that I'm going to love this computer. I don't think the learning curve will be bad at all for me, but I do realize that I'm going to have to still accomodate some PC incompatibilities in the future. I'm not too concerned about it however, because so far I'm very much impressed with what this new computer has shown me.

Now I just have to come up with a name for her.

Posted by: Marc



Will I Become A Switcher?
Monday, March 10, 2003 9:17:38 PM EDT

I mentioned earlier about the sudden urge among our management to start incorporating Macs into our previously all PC network. I think the catalyst for this shift is that we started an imaging project last year in one of our offices, archiving photographs. It was initilly set up by a couple of consultants who happen to also be imaging experts and are well versed in the Apple's capabilities in that area. They've also been a real pleasure to work with. Given Apple's excellent reputation in the imaging world, we all agreed that that would be the right way to go for this particular project. Not that it couldn't be done on a PC, but honestly the Apples really can do the job better.

But everyone who works on those computers has become hooked on them now and they want to use them for their daily drivers, meaning a lot more integration with our PC based networks, which is my responsibility. So now it's time for me to become intimate with them too. I decided this 1Ghz Powerbook will be the appropriate machine for my education, as it's pretty much configured the same as the ones I'll be supporting. I decided on a laptop over a desktop since I don't carry any laptop at the moment and could really use one. Most of the things I need to carry are Office based which is also on this machine and for the few PC applications that I'll need, I put Virtual PC with Windows 2000 on it as well. Photoshop 7 will round it all out.

I'll give a review once I get a chance to play around with this bad boy, which should be here in a couple of days and I can't wait to check it out. I wonder if I'll become a switcher. It sure seems like a lot of other long term PC guys are suddenly being seduced by these new Macs.

I'll let you know...

Posted by: Marc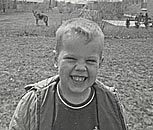 ---
190 Blogs Rolled
---
Da Goddess
Gut Rumbles
Dustbury
My Life As A Fischer
Fark!
Kevin Holtsberry
Colby Cosh
Silflay Hraka
Asparagirl
Ravenwood's Universe
Howard Bashman
N.Z. Bear
Rebecca Blood
Babbling Blog
Mean Mr. Mustard
Blog Critics
Daily Pundit
The Talking Dog
Groupthink Central
The CounterRevolutionary
The Drudge Report
Ernie The Attorney
Inappropriate Response
The Capitalist Lion
Mark Byron
Unqualified Offerings
Agenda Bender
Dave Tepper
Die Fluffy Wuffy, Die
Photo Dude
Davezilla
Mighty Girl
Rabbitt Blog
Sine Qua Non Pundit
Bananna Counting Monkey
Star Jewel
Damn Hell Ass Kings
Lone Wacko
Donnaville
David Dodenhoff
Protein Wisdom
The Ville
Nick Denton
Tomato Nation
Dawn Olsen
Tony Pierce
Hawk Girl
Ipse Dixit
Cut On The Bias
The Raving Athiest
Blissful Knowledge
Media Minded
Ox Blog
Max Power
The Safety Valve
SpinSanity
Tonecluster
Austin Bay
Instapundit
Sand In The Gears
Overlawyered
Bo Cowgill
Sgt. Stryker
The LookingGlass
USS Clueless
Lileks
The Buck Stops Here
The Volokh Conspiracy
Sweat Flavoured Gummi
Coyote At The Dog Show
The Beauty of Gray
Little Green Footballs
SandStorm
Speedy Snail
Organic Mechanic
Mimi Smartypants
Dog Door of Death
Kafkaesque
Defective Yeti
Life As It Happens
Photo Blogs
Patio Pundit
A Small Victory
Dawson Speaks
Armed And Dangerous
Recovering Liberal
The Right Track
Boing Boing
Group Captain Lionel Mandrake
The Invisible Hand
Captain Mojo
Junkyard Blog
Spleenville (Andrea Harris)
Carraig Daire
Weblog Central (MSN)
Midwest Conservative Journal
Vodka Pundit
BlueJake
WebLogs
Am So A Pundit
Uncle Bob
World Wide Rant
Shell Shocking
Andrew Sullivan
The Politburo
Shiloh Bucher
Ken Layne
Anti-Idiotarian Rottweiler
Cranky Hermit
More Than Zero
Andrew Olmsted
Right Wing News
Random Jottings
Robin Goodfellow
Occam's Toothbrush
The Stranger
Michael Graham
The Bitch Girls
Kuro5hin
Music Pundit
Philosoblog
Narsissy
2 Blowhards
Jason Kottke
Brushstroke TV
Live From The WTC
Life After 50
Blog Ecosystem
Memepool
Bitch Pundit
Happy Fun Pundit
The Homeless Guy
Samizdata
South Knox Bubba
Adam Tow
Athena Runner
Rolling Clouds
Quinn MacDonald
Wil Wheaton
Sofia SideShow
Redneckin'
Arrogant Rants
Mean Mr. Mustard
Just Another Day
Sour Bob
CrinckleCutz
Buzz Bombs
PalmerMix Music Blog
Kim du Toit
Juan Gato
Tim Blair
Sophismata
Are You Hep To The Jive?
Discriminations
Fussy
BlogoSPHERICS
Daze Reader
Buffoonery
The Fat Guy
Blissfulness
Easy Tiger
Backy Girly
Devil Duck *
Hi-Fi New York
Gawker
Acerbia 4.1
Agendacide
Bitch Sessions
Winds of Change
harrumph!
Alphecca
Calpundit
Minnie's Journal
Ryan McGee
I Have A Brain Cloud
Memento Mori
Diary of a Madman
Parkway Rest Stop
The Darker Side of Night
Freedom Of Thought
Ranting Screeds
Readme.Blog
Blork Blog
ScriptyGoddess
I Can Blog
Slashdot
filchyboychronotope
Gnome Girl
Kiss My Ass
Security Links (Echelon)
---
Music
---
One Way Rider
David Baerwald
Tony Rice
Bela Fleck and The Flecktones
John Cowan
Aimee Mann
Music-Critic.com
The Clarks
Steppenwolf
Gillian Welch
Alison Krauss
Terry Allen
Sam Bush
Calrence Gatemouth Brown
Robert Earl Keen
Name This Tune
Michelle Shocked
Guy Clark
Steve Earle
Nickel Creek
Tim OBrien
Merlefest
Willie Nelson
Drive-By Truckers
Allison Moorer
Soundbitten
Janis Ian
Peter Wolf
John Prine
16 Horsepower
Coldplay
Jim Hinde
One Way Rider
---
Books
---
Book Page
New York Times Book Reviews
Book Spot
---
Movies
---
Internet Movie Database
Chicago Sun Times Movies
Hollywood.com
Movie Review Query Engine
Movies.com
E! Online
---
Search Engines
---
Google
All The Web
AltaVista
Yahoo!
Excite
Dog Pile
---
Archives
---
October 2002
November 2002
December 2002
January 2003
February 2003
March 2003